Careers in Health and Science Exposition, CHaSE, is Stockholm's premier career and jobs fair in life science and health, organised by students of the Karolinska Institutet and supported by the Medicinska Föreningen.
Since 2014, we have put more than 75 organisations in touch with our student pool of 6000 undergraduates (bachelors and masters students), 2100 PhD students and 900 postdoctoral scientists. Our international student body comes from all over the world and is made up of a strong Swedish backbone.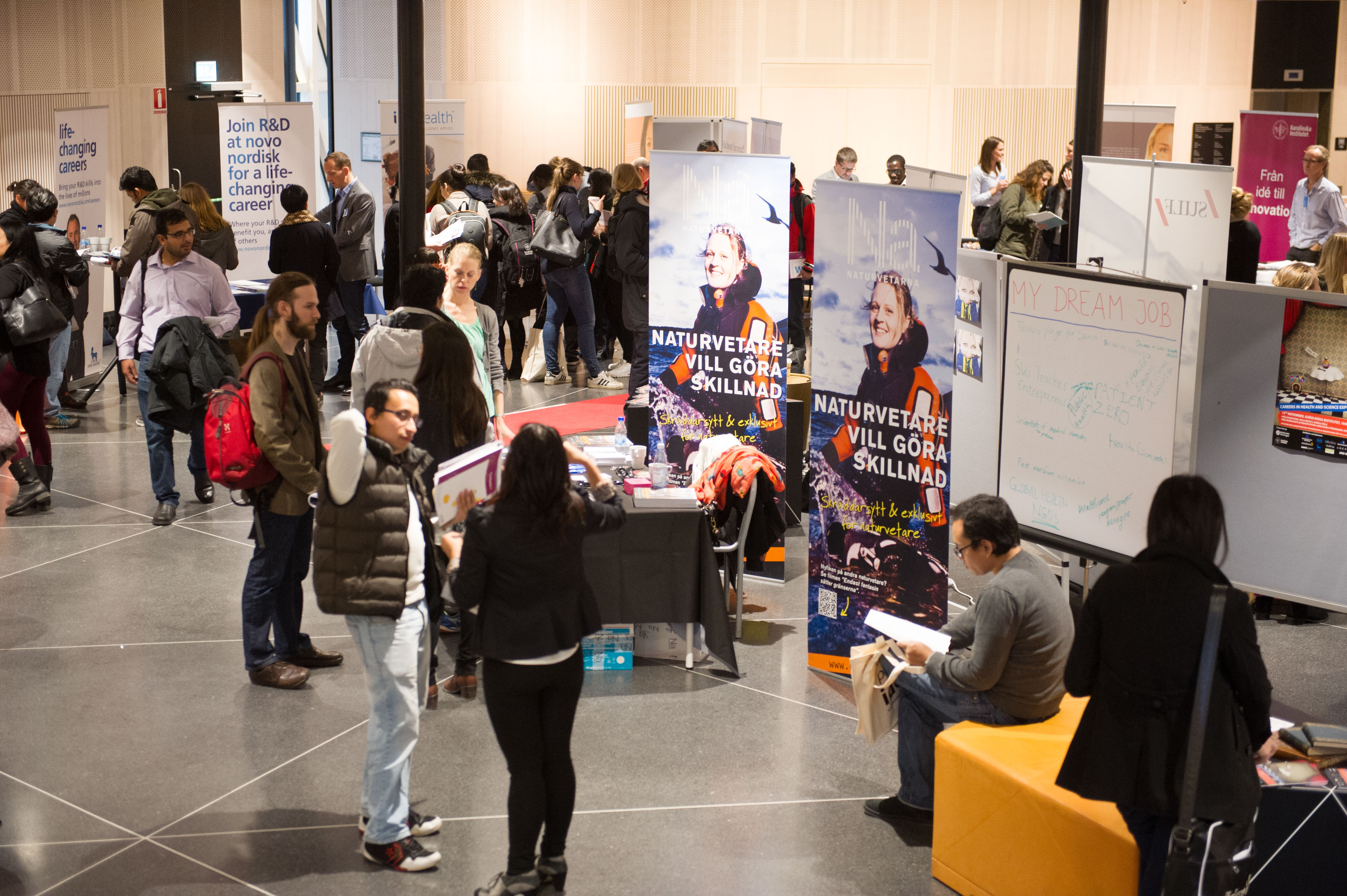 Close to 2500 students graduate from the Karolinska Institutet annually, and another close to 500 look for internships and thesis projects. Another 5500 students, while not yet graduating, are curious career explorers and would gain a lot from getting to know about your organisation.
CHaSE also attracts students from other top Swedish institutions to join the event including from Uppsala, Lund and Stockholm Universities. We expect to expand this reach to other Nordic institutions in 2019.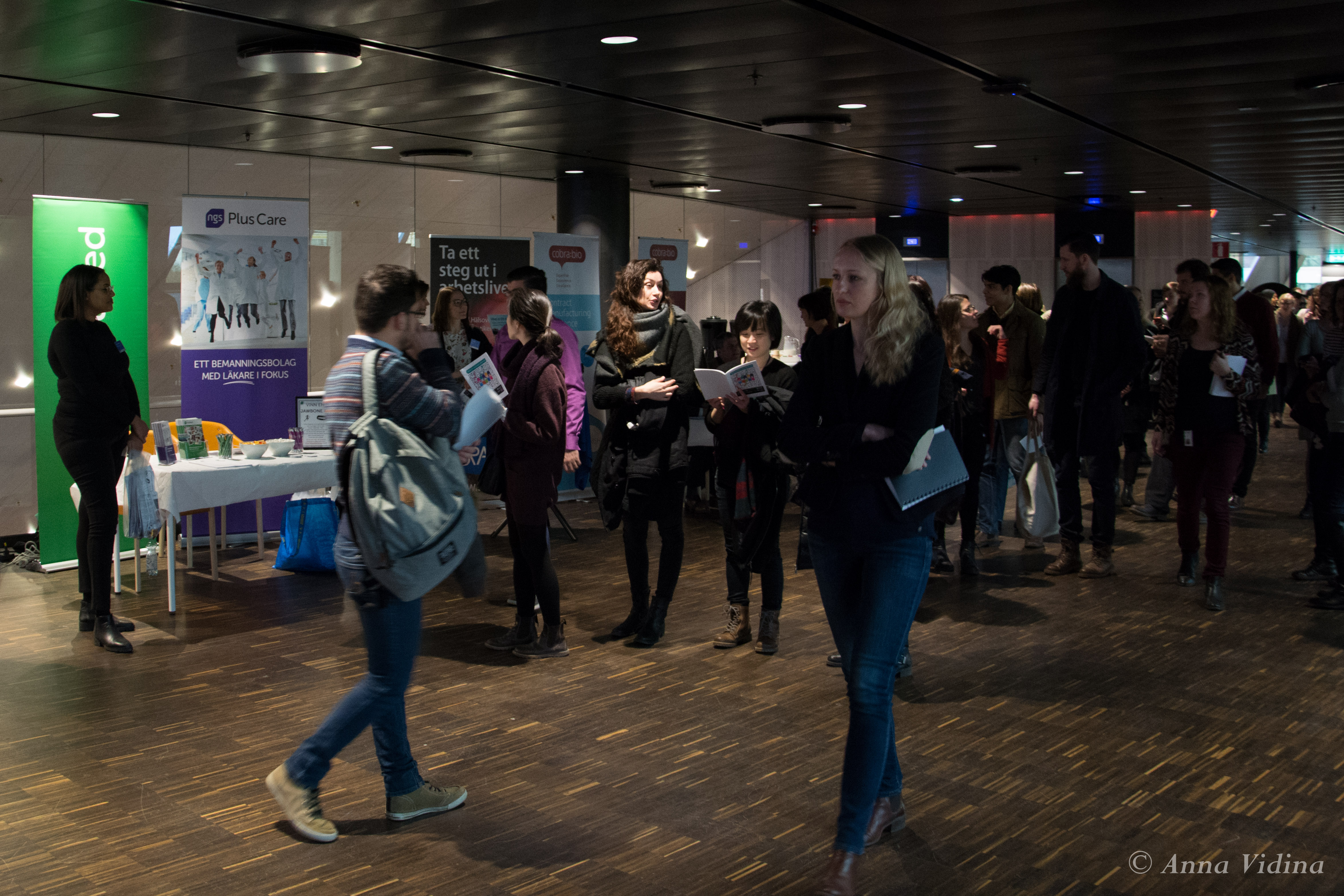 Enhanced in 2019 is our talent matchmaking service, enabling us to put you in touch with students that best fit your organisational needs before the event, and allowing you to meet with them during the event.
KI students' study from the widest range of life science and medical degrees available in Sweden and conduct research into a wide range of life science sectors.
But they are more than life science students, among our student body includes economists, engineers, policy planners, informaticians and programmers. What unites them is a fascination with life, and using every tool to improve life.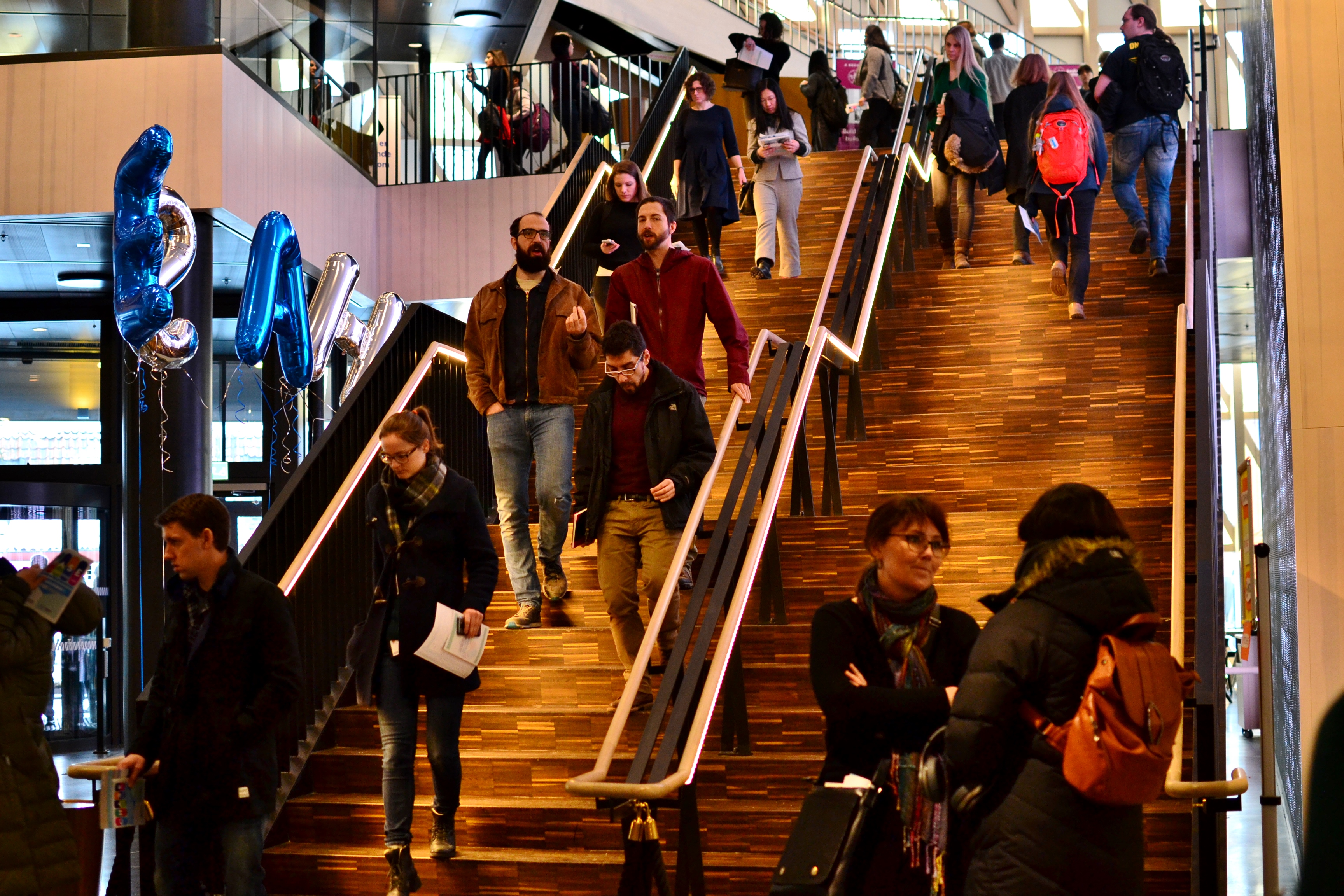 One of the most prestigious medical universities in the world, the Karolinska is highly selective in its student population and we are therefore confident that we can put you in touch with students who would be a good fit for your organisation.
Come be our next partner and let us put you in touch with our student pool.
Posted July 21, 2016 in: Event by admin
---